Our Giving
The Majerus Family Foundation supports a wide variety of organizations and events that promote access to the four cornerstones of athletics, education, medical research and social justice.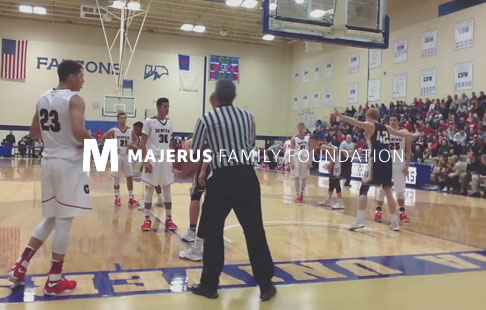 Rick Majerus WBY Shootout
Since 2004, the Wisconsin Basketball Yearbook – a state-wide basketball magazine detailing the high school and college scene in the Badger state – has hosted an annual, multi-day Shootout for high-school boys basketball teams. In 2015, the foundation began sponsoring the event and it was renamed the Rick Majerus Shootout. Approximately 50 high-school boys teams compete in the fieldhouse at Concordia University in Mequon, Wis. The event showcases the talents of top teams and individual players. In conjunction with sponsoring the event, the Majerus Foundation awards $5,000 college scholarships to senior players who complete an application, submit a recommendation, and meet the scholarship criteria. Scholarships winners include: ____.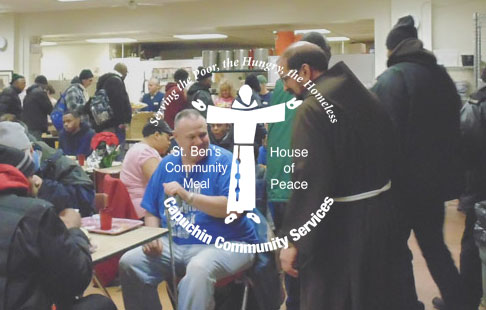 St. Ben's Community Meal
St. Benedict the Moor in Milwaukee is a Capuchin Franciscan ministry that has hosted community meals for those in need since 1966. The donor- and volunteer-supported initiative provides more nourishing dinners in a peaceful setting six evenings a week, feeding about 350 people each evening. Three times each year – on Rick's birthday (February 17), Alyce's birthday (July 30), and Ray's birthday (August 27) – the Majerus Foundation provides and serves the meal with many of friends of the Foundation.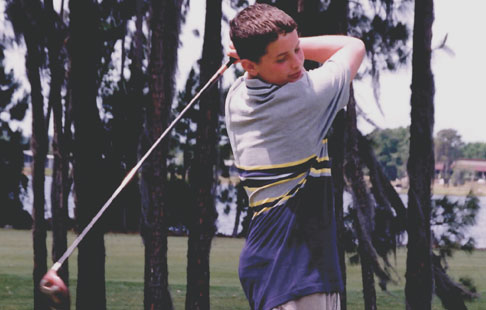 Luke Homan Scholarship Foundation
The foundation gifts an annual scholarship for seniors in high school through the Luke Homan Foundation, an organization established to honor the late Luke Homan. Luke's father, Jerry Homan, played basketball for the Marquette Warriors from 1973 to 1975, when Rick Majerus was the team's assistant coach. Rick was a close friend of Jerry and his wife, Patti. The Luke Homan Foundation funds scholarship opportunities at Brookfield Central High School and contributes to other local charitable endeavors.
Huntsman Cancer Institute
SALT LAKE CITY, UTAH | AMOUNT: $2 MILLION
The Majerus Family Foundation's gift builds on a history of support for Huntsman Cancer Institute (HCI) and supported the expansion of its 220,000-square-foot research center, with new research initiatives exploring hundreds of forms of childhood and family cancers.
"Rick and I were like brothers," says Jon Huntsman, HCI's founder, who got to know Rick during his coaching tenure at Utah. "He was always the guiding light in building the Cancer Institute. He was a great inspiration to the children and adults who were struggling mightily to overcome this dreaded disease."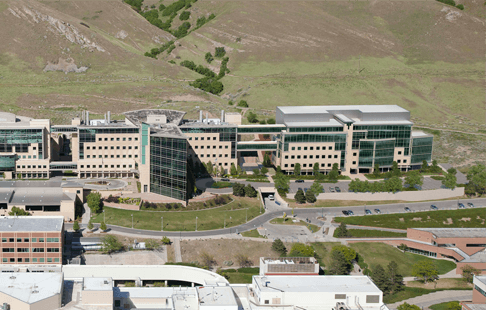 Marquette University
MILWAUKEE, WISCONSIN | AMOUNT: $1 MILLION
THE RICK MAJERUS ENDOWED SCHOLARSHIP
The Rick Majerus Endowed Scholarship is a self-sustaining fund that will provide tuition support to several first-generation college students each year who demonstrate financial need and are enrolled in the Helen Way Klinger College of Arts and Sciences.
Rick graduated from Marquette University in 1971. As the first person in his family to graduate from college, Rick experienced firsthand the positive impact of a high-quality education on the trajectory of one's life and career.
By making college education accessible, The Rick Majerus Endowed Scholarship will ensure that students at Marquette University carry Rick's beliefs and legacy in perpetuity.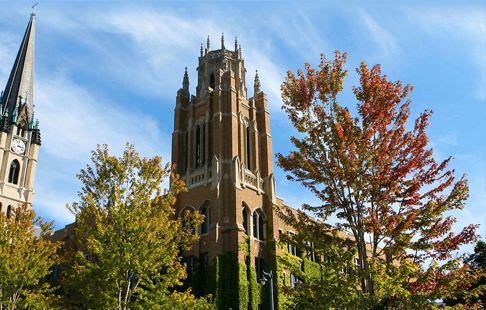 Divine Savior Holy Angels
MILWAUKEE, WISCONSIN | AMOUNT: $500,000
SARAH HEGARTY FITNESS CENTER
Sarah Hegarty was a star athlete who attended Rick Majerus's summer basketball camps and impressed many with her outstanding talents. As a DSHA sophomore, Sarah led the school's basketball team to the 1996 state championship. That same year, Sarah became ill and underwent emergency surgery; she endured more than 89 procedures over the next two years, supported by her family and friends including Rick Majerus. Sadly, Sarah passed away in March 1998.
In 2015, support from the foundation helped DSHA open the brand-new, 10,000-square-foot Sarah M. Hegarty Fitness Center. Sarah's father, Jerry Hegarty, says it's a perfect legacy: "The center is about life, about fitness and about bringing together the entire DSHA community."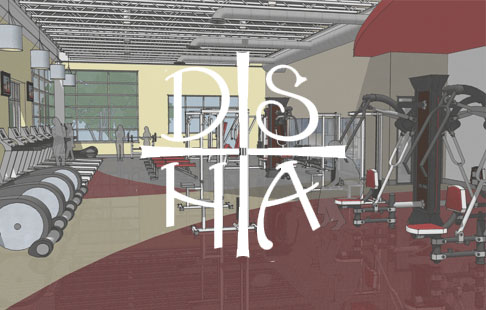 St. Ben's
MILWAUKEE, WISCONSIN | AMOUNT: $500,000
NEW COMMUNITY ROOM
Building on its annual support for the St. Ben's Community Meal – an initiative of the St. Benedict the Moor Capuchin Franciscan ministry that provides a hot, nutritious meal to approximately 350 people six evenings a week – the Majerus Foundation provided a grant to enable the organization to expand and enhance a community space for the guests to gather before the meal. The St. Ben's Community Meal serves over 350 meals each night and over 100,000 annually. The newly-designed space will offer an efficient and better experience for St. Ben's guests. Three times each year – on Rick's birthday, Ray's birthday and Alyce's birthday – the Majerus Foundation provides the meal and serves the meal with many of the friends of the Foundation.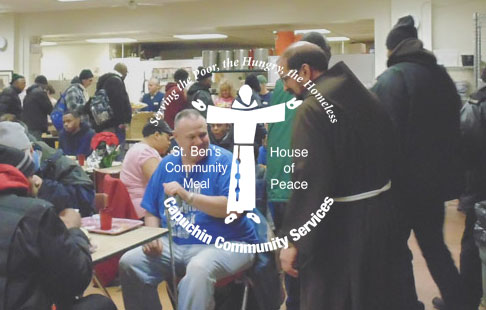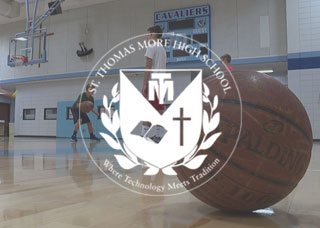 St. Thomas More High School
MILWAUKEE, WISCONSIN | AMOUNT: $300,000
GYMNASIUM/RICK MAJERUS COURT; FITNESS CENTER RENOVATIONS
This coeducational Catholic college preparatory high school, St. Thomas More, is home to students whose families prioritize a faith-based education and work hard to provide their children with that privilege. Athletic Director John Hoch was a friend of Rick Majerus. The foundation helped fund renovations to this fitness center, providing a space for all students and athletes to continue to reach their personal fitness and wellness goals. More recently, the foundation gave a grant to enhance the school's gymnasium, with air conditioning, new scoreboards and a much-needed new gym floor, named the Rick Majerus Court.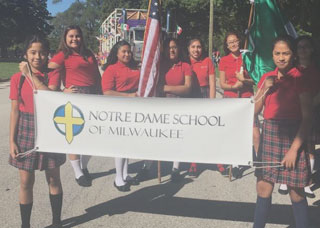 Notre Dame School of Milwaukee
MILWAUKEE, WISCONSIN | AMOUNT: $100,000
STEM PROGRAM SUPPORT
The Majerus Family Foundation provided Notre Dame School of Milwaukee with a gift to fund a STEM (Science, Technology, Engineering, Mathematics) initiative. The mission of the Notre Dame STEM initiative is to provide a high quality education that promotes technology, science and math skills that encourage innovation and entrepreneurship to empower students to impact their community.
With the gift, Notre Dame School changed its math and science curricula, moved to a 1:1 device program to individualize instruction for all students, provided enriching after school and summer STEM programming, and converted the computer lab into a space for students to write code, explore engineering and architecture, and build robots. The mission of the initiative aligns directly with the Foundation's mission to provide opportunities for children to reach their full potential in life.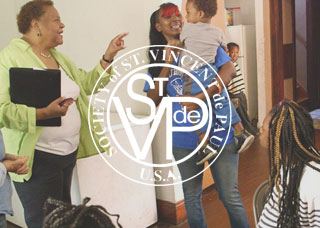 St. Vincent de Paul Society of Milwaukee
MILWAUKEE, WISCONSIN | AMOUNT: $100,000
PROGRAM SUPPORT
The St. Vincent de Paul Society of Milwaukee seeks to serve the poor and the hungry through acts of charity and justice. The Neighbors Helping Neighbors Fund provides basic needs for families such as beds, refrigerators, stoves, and furniture. St. Vincent de Paul visits families with the greatest need in their homes and provides basic resources. The gift from the Majerus Family Foundation to the Neighbors Helping Neighbors Fund provided hundreds of families basic needs and allowed for St. Vincent de Paul Society of Milwaukee to visit them in their home and offer encouragement and compassion.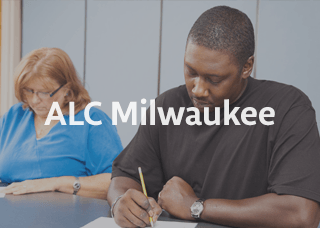 Adult Learning Center
MILWAUKEE, WISCONSIN
PROGRAM SUPPORT
The foundation has supported ALC staff and enabled ALC to expand the technology offerings in its classrooms in a way that advances its mission to help adults gain the academic skills necessary to succeed in higher education and in careers. Learn more about the ALC!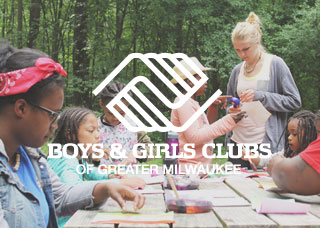 Boys and Girls Club of Milwaukee
MILWAUKEE, WISCONSIN
PROGRAM SUPPORT
The foundation has supported the Boys & Girls Clubs of Greater Milwaukee, an organization dedicated to helping meet the basic needs of young people, providing educational and social support and offering recreational activities in a safe environment facilitated by positive role models and leaders. The organization's mission is to help youth find and achieve brighter futures and take steps to reach their full potential.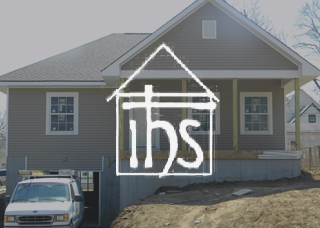 Gesu Housing Inc.
OMAHA, NEBRASKA
PROGRAM SUPPORT
The foundation supports Gesu Housing's work to address issues of poverty and neighborhood decline in North Omaha by providing mixed-income housing in deteriorating neighborhoods. Gesu Housing helps hard-working families achieve their dream of owning a home.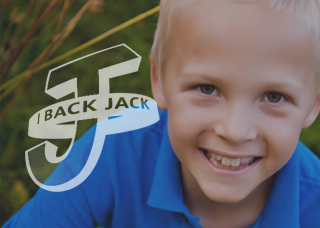 I Back Jack Foundation/Gold in September
DELAFIELD, WISCONSIN
PROGRAM AND TISSUE BANK SUPPORT
The I Back Jack Foundation was launched in 2006 by the family of young cancer patient Jack Bartosz, to fund pediatric neuroblastoma research. The Majerus Family Foundation has supported I Back Jack, which has transitioned to the nonprofit Gold in September (G9). G9 is dedicated to increasing funding for childhood cancer research and supports early-phase trials. The foundation has supported G9's tissue bank, which aims to test and bank cancer cells from every child cared for in a children's oncology group program internationally. This is critical for researchers in the process of creating and testing new therapies.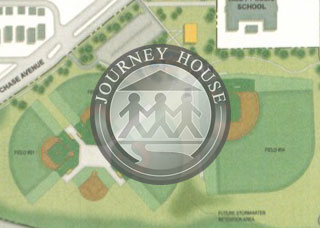 Journey House
MILWAUKEE, WISCONSIN
FELIX MANTILLA BASEBALL PROGRAM – BASEBALL FIELD UPGRADE
Journey House empowers families on Milwaukee's near south side to move out of poverty. Its programs include adult education and workforce readiness as well as community building and youth development. Programs for youth include athletics, such as the Felix Matilla Baseball Program, which provides a safe, fun and competitive activity for youth between ages 4 and 15. The foundation has given a grant toward fully renovating the five baseball diamonds where the Felix Matilla Baseball league plays its games.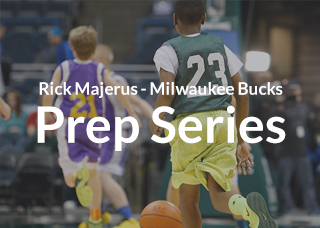 Milwaukee Bucks Prep Series
MILWAUKEE, WISCONSIN
PREP SERIES, 2014
The foundation partnered with the Milwaukee Bucks to sponsor its 24th annual Prep Series, welcoming regional high-school basketball action to the BMO Harris Bradley Center court. The foundation awarded six $5,000 scholarships to student athletes participating in the games.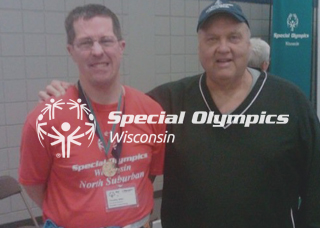 Special Olympics of Wisconsin
MADISON, WISCONSIN
PROGRAM SUPPORT
Special Olympics of Wisconsin athlete Tim Allen had a close friendship with Rick Majerus, and through that friendship, Rick was able to meet and get to know many more inspiring athletes competing in SOWI. The foundation has supported SOWI programs and initiatives around the state.